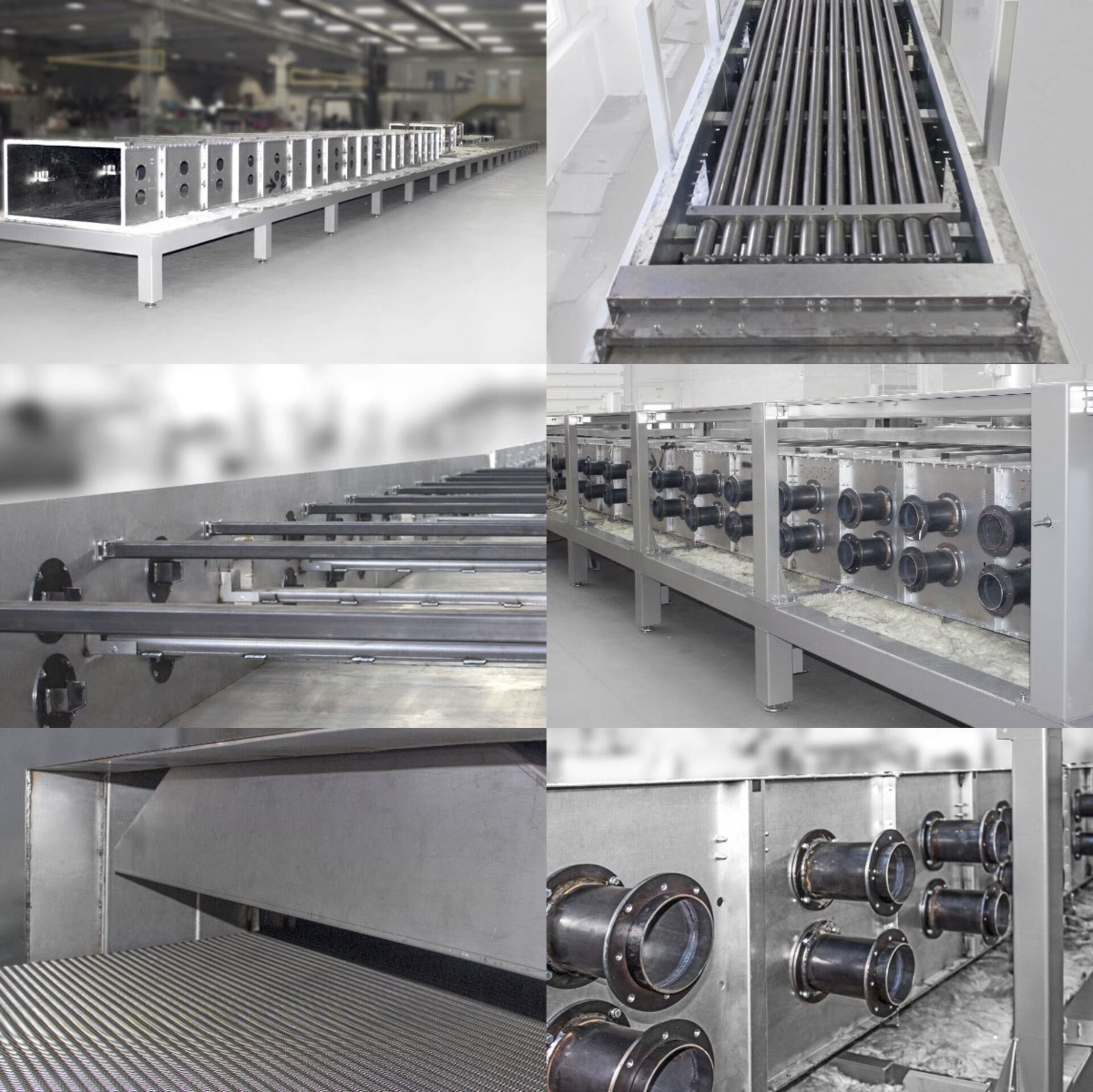 GREATER SAFETY,
BETTER PRODUCTIVITY
After placing the oven structure, on the basament is positioned the rock wool to compensate the empty space and creating the thermal insulation.

Following step is mounting the cooked chambers on the structure for all oven lenght and finished their assembly with the related configuration: inserted burner lance in ease of direct gas zone cooked; assembly plenum to the top and bottom side in the chambers for the passage of hot cooked air, in case of convection air zone, or assembly radiant pipes where inside them flow hot air for made irradiation cooked zone (cyclothermic ovens).
When assembly finished, a top cover is applied on the chambers.