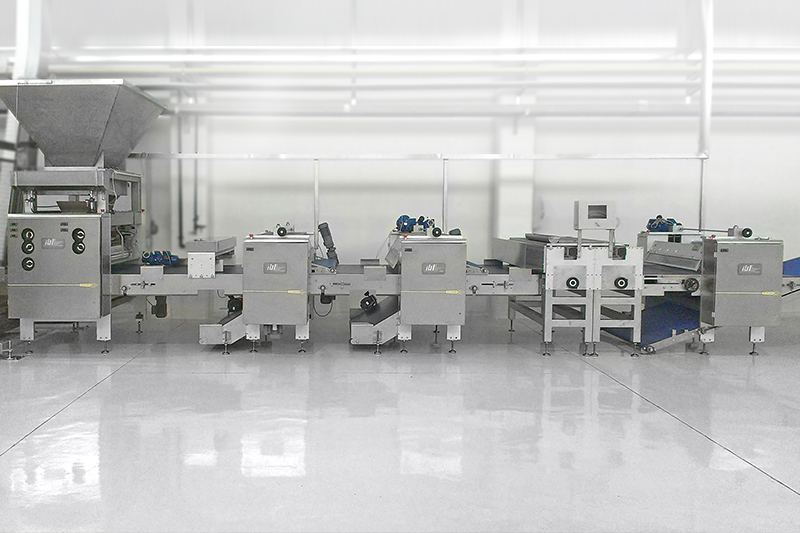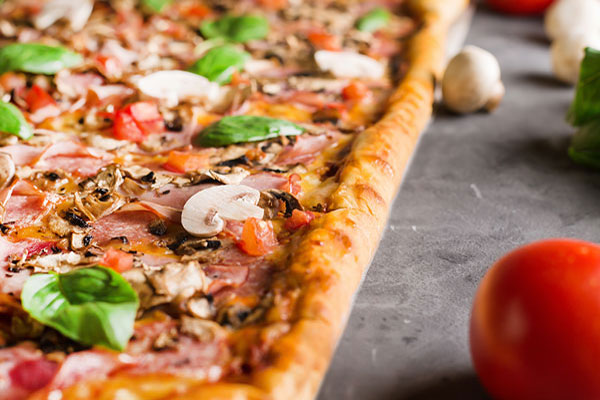 Focaccia, Arabic bread, ciabatta bread, pita, pizza and many other specialties.
Italy and all Mediterranean countries have a great tradition in different types of flat breads or other flour-based products. If no one can teach an Italian how to make pizza, no one can teach IBL how to construct systems for creating your final product. The reliability of our Pizza and Flat Bread lines is the most important element in the efficiency and success of your final product.
As an Italian company, we remain faithful to the method of shaping pizza and flat bread by forming the sheets of dough one by one, guaranteeing smooth working of the dough for each step. One of the strong points of the IBL line for these products is without doubt the High Temperature Oven which uses a natural stone resistant to high temperatures as a cooking surface, and thus bakes the product as if it had been done using the traditional method. In addition to pizza, the IBL line is able to handle other types of bread such as Pita and Naan. Again, our specialists will be pleased to assist you with your every request for deciding the best configuration.
EXAMPLE OF
FLATBREAD & PIZZA LINE
FORMING LINE
PROOFER
NATURAL STONE OVEN
COOLING CONVEYOR
TOPPING ZONE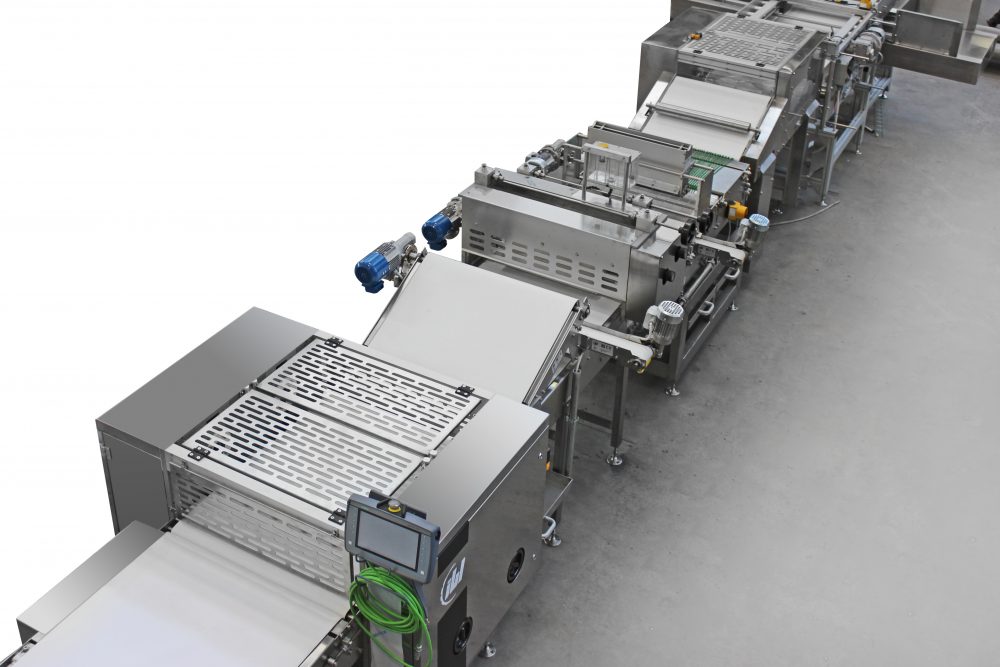 1. FORMING LINE
Lamination line group, from the mixer, five rolls machine at the rotary cutter machine and loading oven conveyor.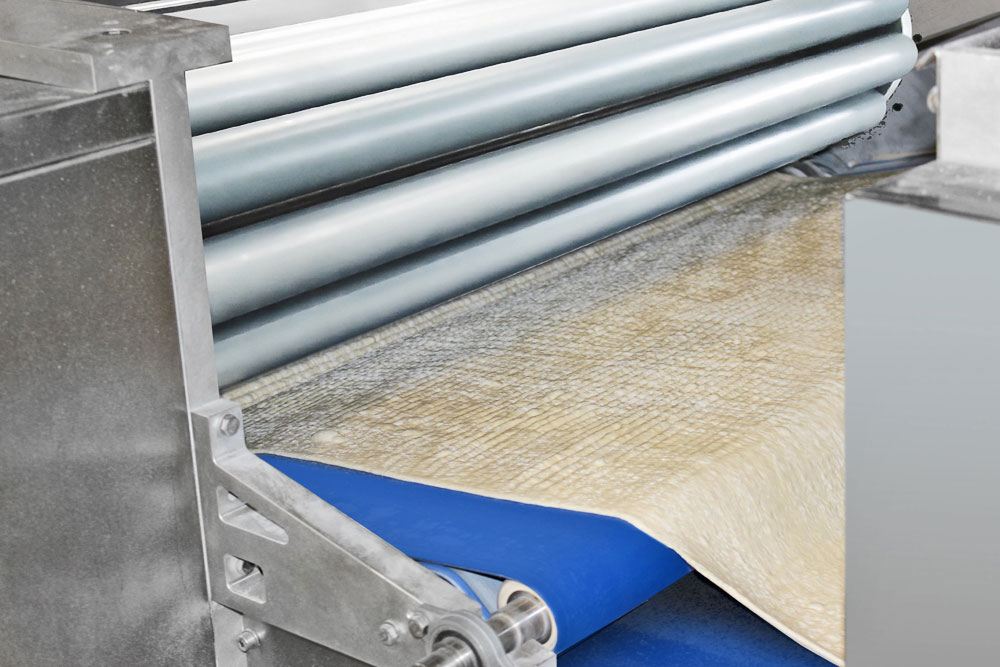 MULTIROLLER
The multiroller guarantees an important reduction of the thickness without damaging the dough.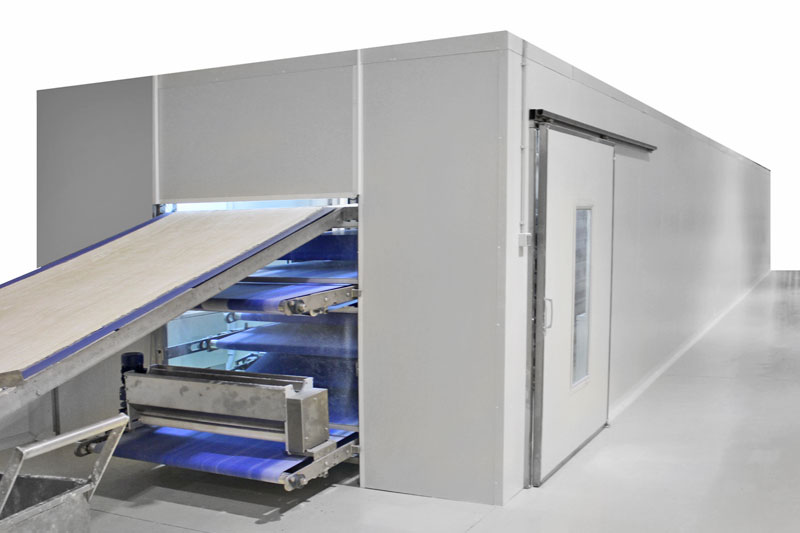 2. PROOFER
The unit consists of a series of 6 superposed belts. It is provided with special devices for the cleaning and scraping of the belts so to warrant the correct detachment and passage of the product. Rubberized drive rollers
Automatic tracking of belts device movement dough: back and forth contact parts: food-grade plastic FDA approved.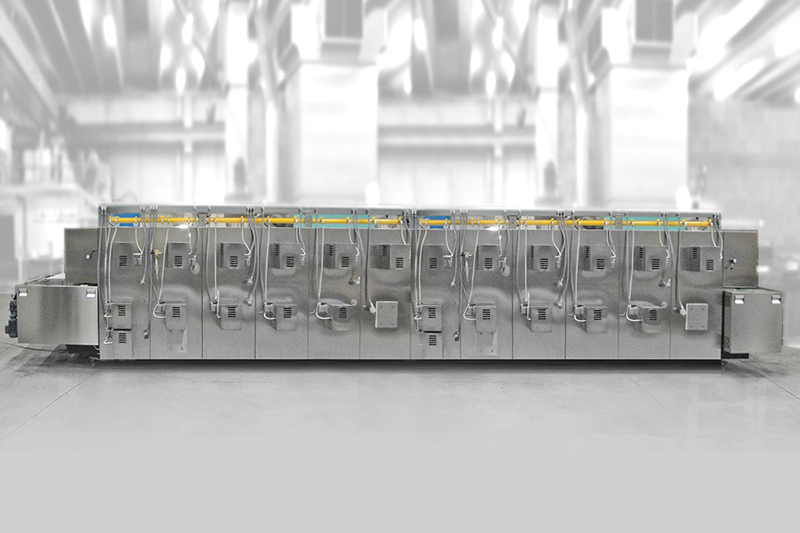 3. NATURAL STONE OVEN
This high temperature oven consists of modules simply assembled together, supported by a steel structure fixed to the floor. The rooms have the ability to expand, upon heating, thanks to a system "scrolling" specially studied. Inside the oven the heat transfer occurs due to the combustion in the room generated by radiant burners positioned on top and bottom.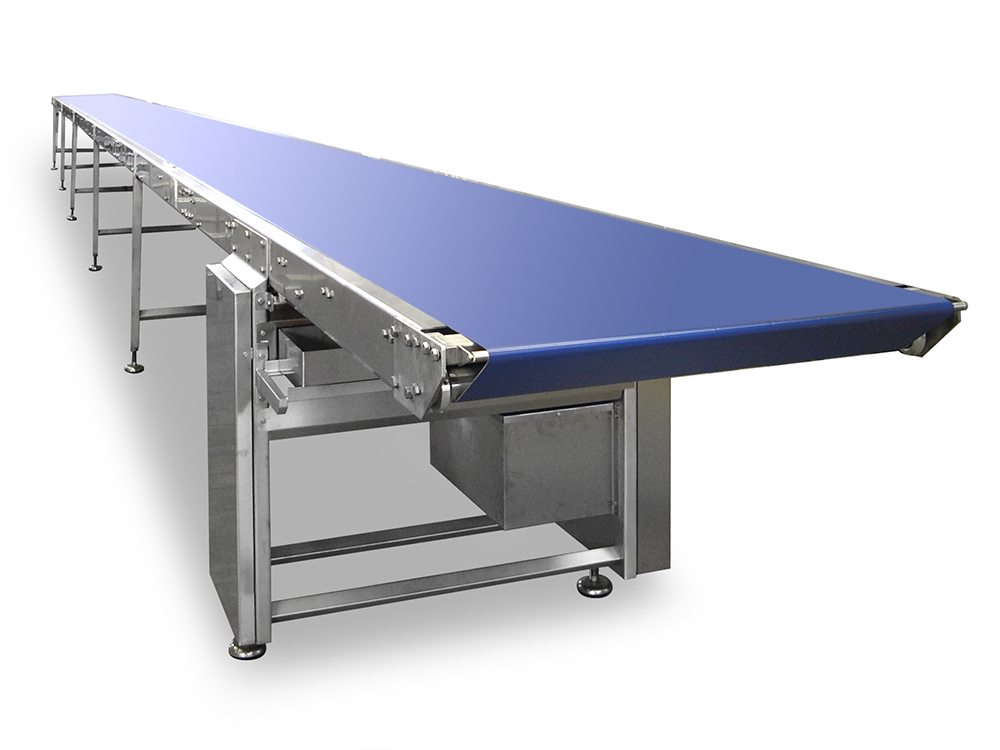 4. COOLING CONVEYOR
Foodgrade plastic belt FDA approved. Structure is in stainless steel. Modular structure for easy assembling. Roller rubber covered for drive. Equipped with towing gear box with variable speed. Control speed by inverter.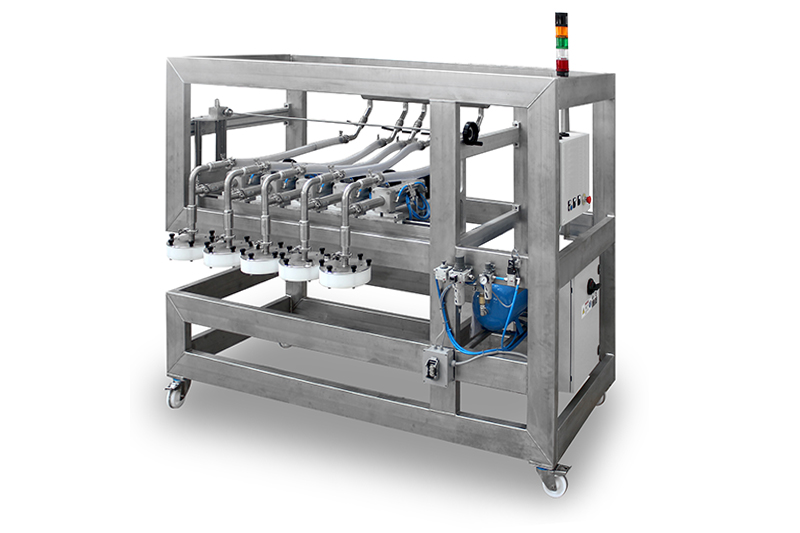 5. TOPPING ZONE
TOMATO DISTRIBUTION DEVICE
With three or four circular distributors on transversal positions. Movement with pneumatic system. Tomato quantity regulation. Height regulation by handwheel. Tomato level in hopper.
MOZZARELLA DISTRIBUTION DEVICE
Grooved belt for transport product. Hopper in stainless steel for contain the product. Central bar with arm in hopper for movement product in continuous. Regulation of the quantity product in exit. Second lower conveyor for recovery product in excess. Height regulation by levelling feet's.