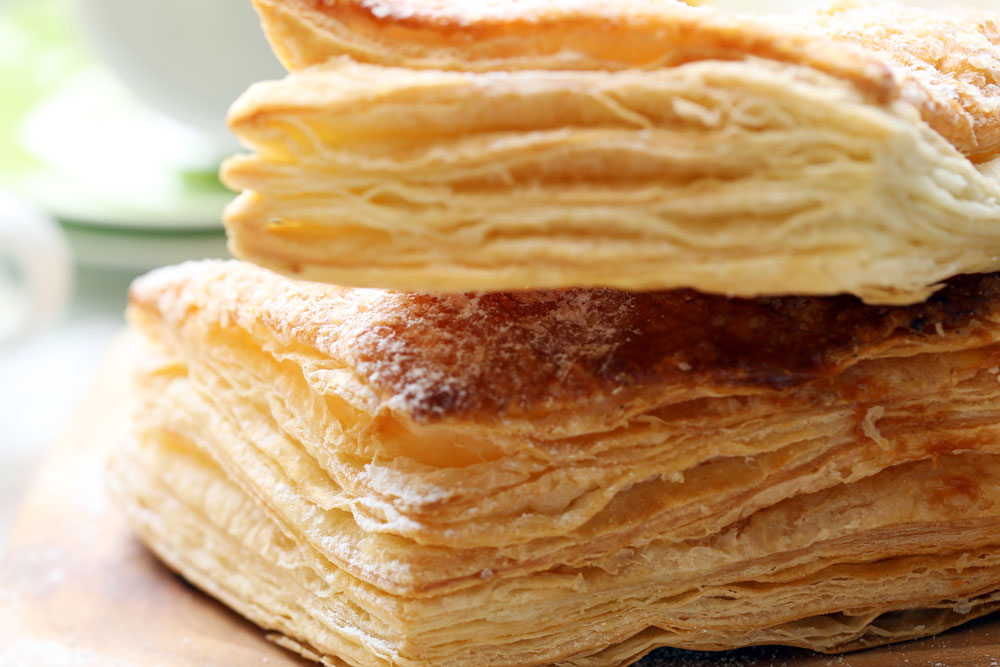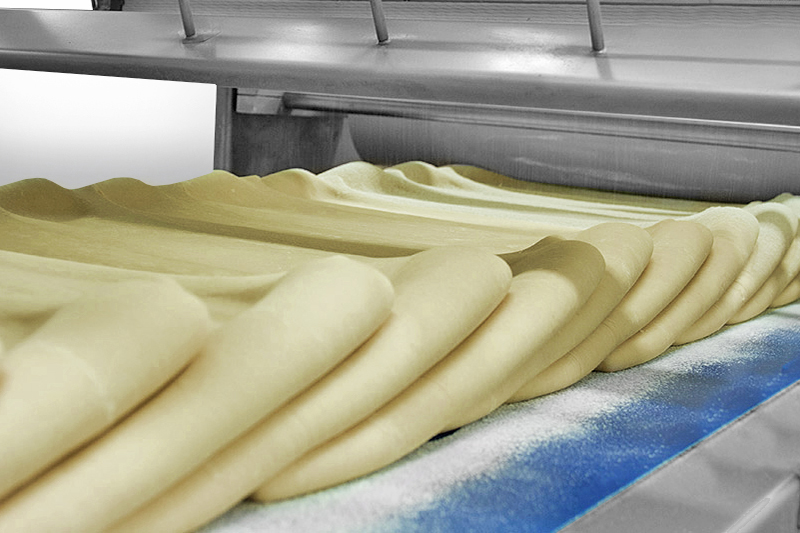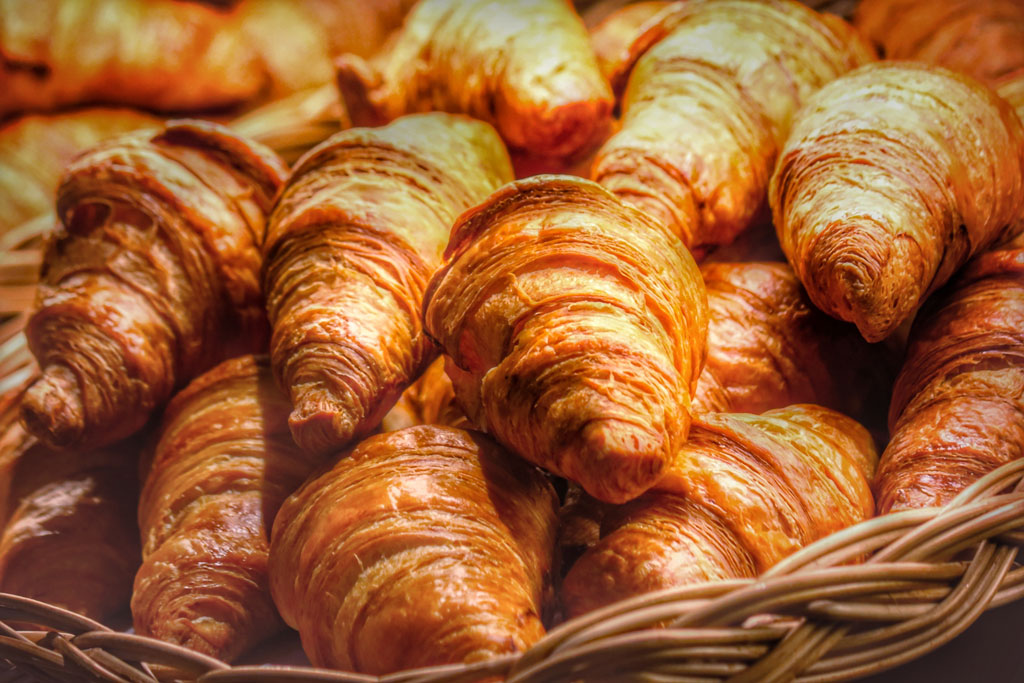 Puff pastry is one of the most prodigious creations for both sweet and savoury bakery products.
IBL offers the market high-tech production lines with high productivity.
The lines have a width range that varies from 600 mm up to 1600 mm, in order to give our customers the possibility and flexibility of a production line for a single product or a line that can be used for several products and volumes of industrial production.
According to our company regulations, IBL uses only high-quality materials for construction of its puff pastry line.
The strengths of the IBL puff pastry lines are without doubt its high efficiency, easy of cleaning and, not least, the easy of changing product.
The configuration shown in this page is just one of the possible applications of our lines. Each IBL line is configured according to specific demand, and is based in particular on the productivity required and the various types of products.
EXAMPLE OF
PUFF PASTRY LINE
FORMING LINE
PROOFER
OVEN
COOLING SPIRAL
DEPANNING SECTION
PACKAGING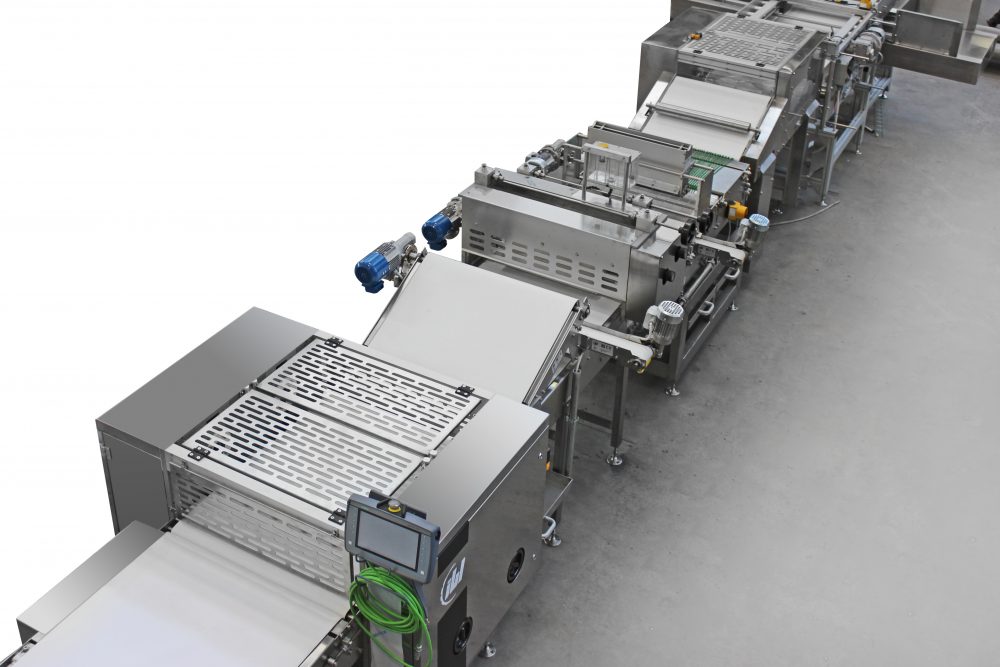 1. FORMING LINE
Lamination line from the spiral mixer to the working bench. Composed with two layering system, three multiroller machine and calibrating gauge rolls.
2. PROOFER
The cell receives the pieces of dough from the forming machines and assures to them the maintenance of thermo-hygrometric conditions controlled for the required  time which is enough to ensure the correct livening of the product.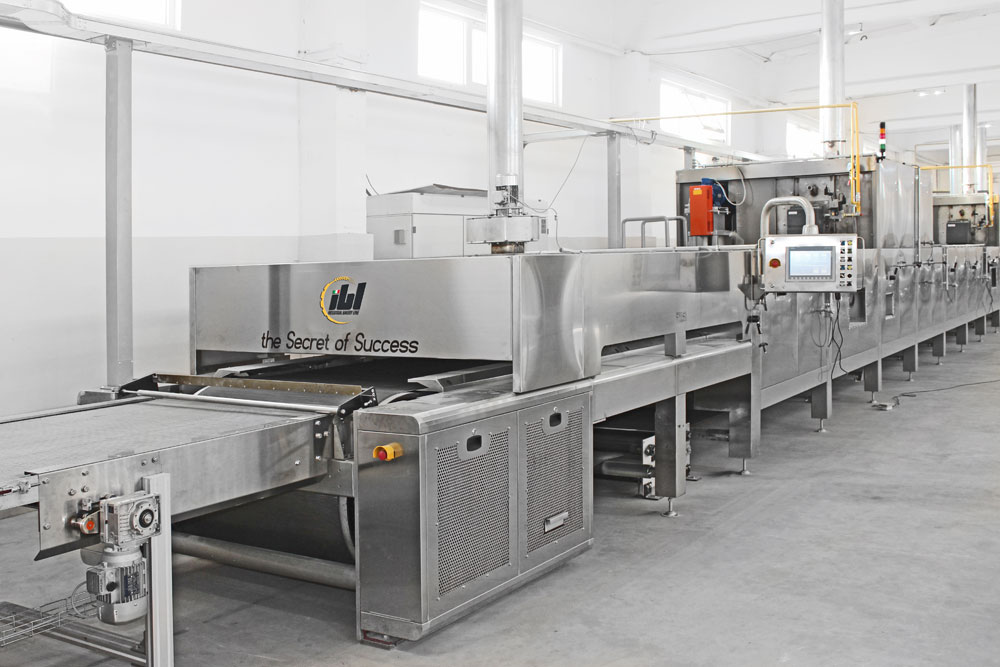 3. CYCLOTHERMIC OVEN
Particularly suitable for large laboratories, they allow a variety of products to be baked, from biscuits to medium or large-sized bread.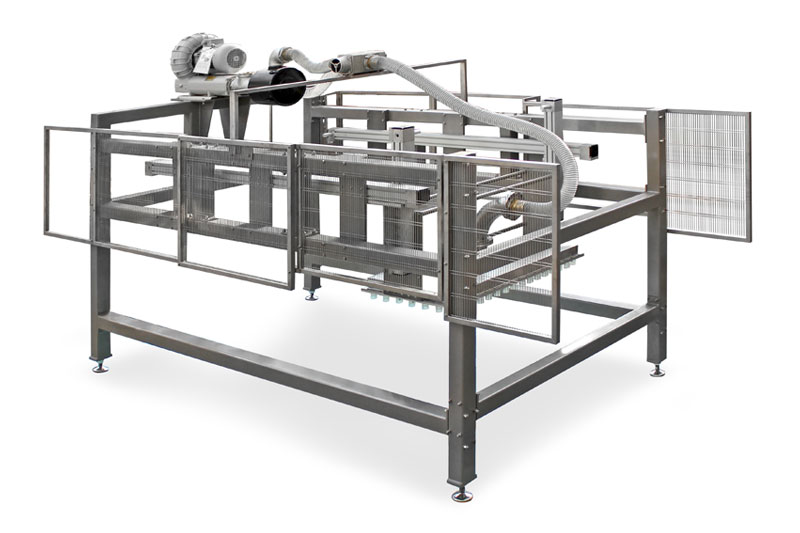 4. DEPANNING SECTION
Depanner is an automatic machine, suitable to discharge baked and cooled products from the trays and to deposit them on the lateral conveyor.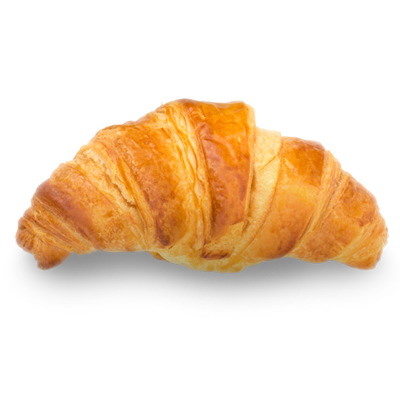 5. COOLING SPIRAL
The spiral cooling conveyor is employed for the thermal treatment of food products both loose and packed for drying, sterilizing, cooling and freezing or leavening different kind of good. The spiral is built essentially by a driving system and a belt conveyor.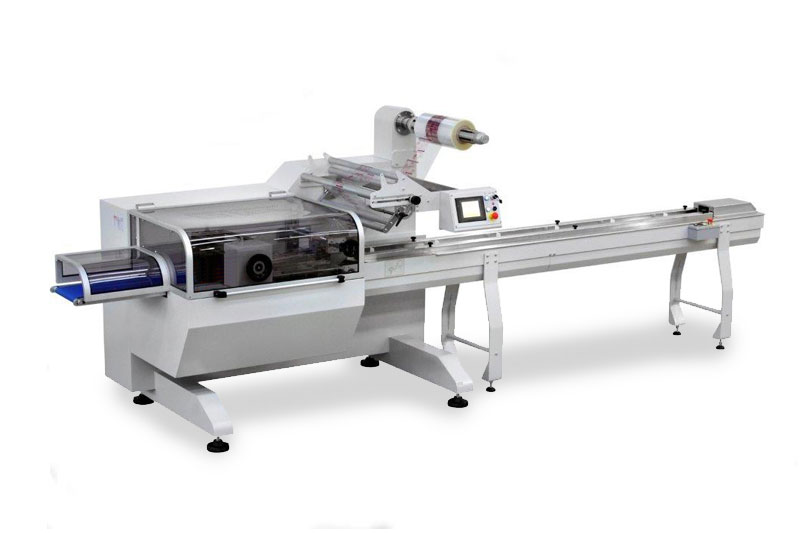 6. PACKAGING
The finished product, at the end of all the processing, is sent to the automatic packaging.