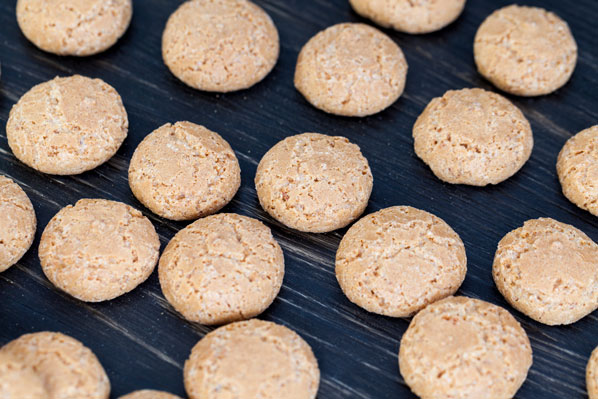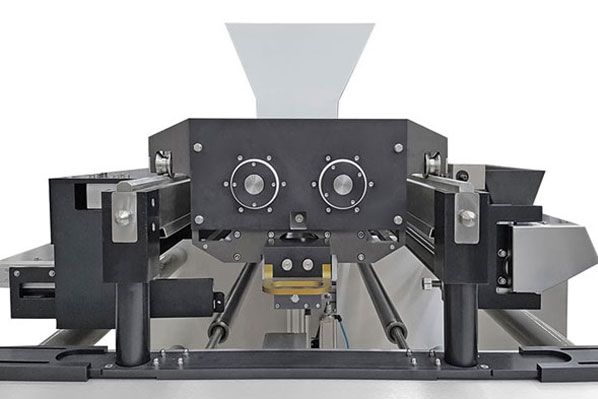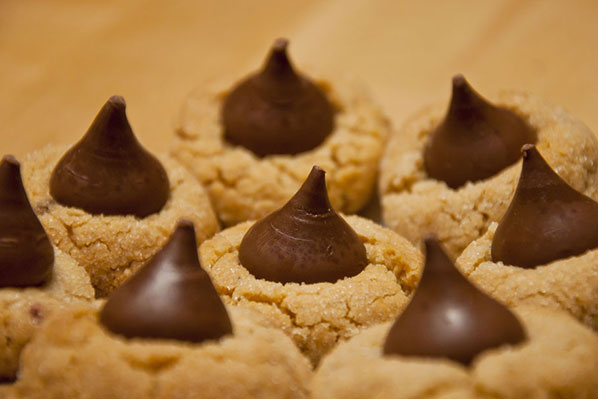 The term "dropped biscuit" is not a commodity-related term, but an industrial/manufacturing one and identifies a broad category of products based on soft dough, rich in fats and relatively brittle, that have a more or less uid consistency before being baked. The line consists of in the preparation of a dough mixture with the use of one or more planetary mixer with extractable bowls of adequate size compared to the requested capacity.
A lifting then transfers the dough into the hopper which can be equipped of different accessories for the production of: round deposited cookies (smooth or grooved) deposited cookies twist (horseshoe; smooth or grooved) biscuits cast long (round and twist; smooth or ridged). The oven, cyclothermic in the first part and convection in the second, then take steps to ensure a perfectly uniform cooking. The particular configurations with IBL allow maximum versatility and at the same time the most specific of that product customizations, with a production layout which can vary from 600 mm.
DEPOSITOR: THE EXPERIENCE
IN THE DOSING PASTRY
Designed for industrial use and to offer the maximum versatility, the IBL depositor is the ideal machine for depositing or extruding in continuous or with wire cut, swirl, diaphragm on dedicated belt or on oven steel band steel band a wide range of doughs, from fluids to viscous ones, also with nuts, chocolate, candies and so on.
EXAMPLE OF
DROPPED COOKIES LINE
MIXING SYSTEM
DOUGH FEEDING UNIT
DEPOSITOR
TUNNEL OVEN
COOLING CONVEYOR
STACKER
COLLECTING CONVEYOR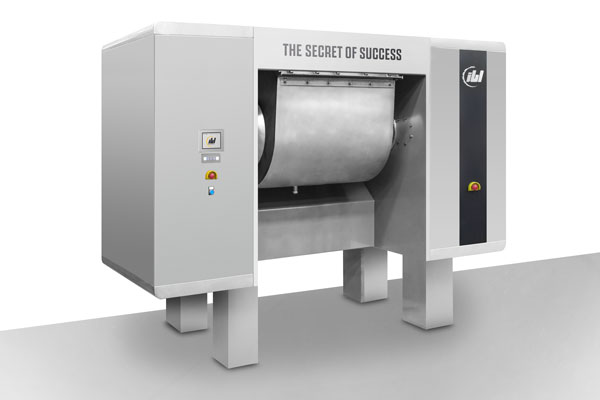 1. MIXING SYSTEM
Designed to form mixtures from crackers, hard biscuits, shortbread biscuits, extruded products and other types of leavened products, it is built in various models with capacities from 200 to 1100 litres.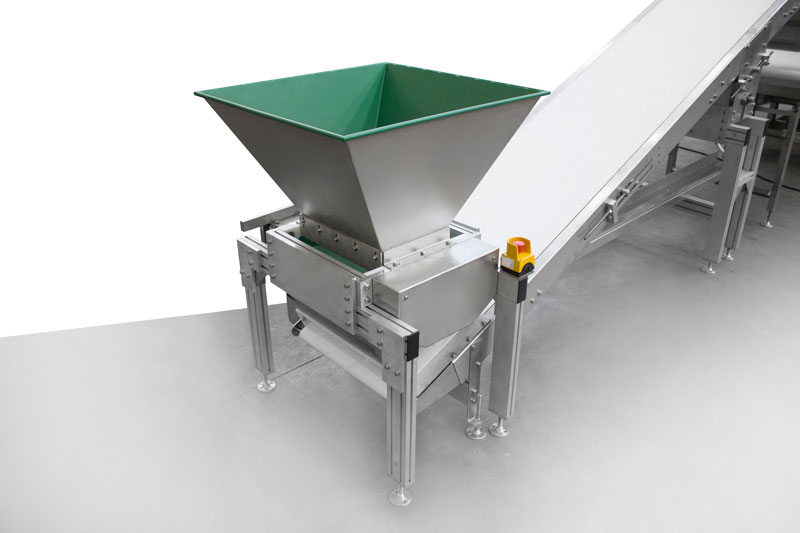 2. DOUGH FEEDING UNIT
The star feeder receives the dough from the mixer and cuts the dough in pieces for the smooth feeding of the sheeter. The feeder is composed of a stainless steel hopper of about 350 liters lined with anti-sticking plastic and of a bottom star cutter with a sloped conveyor.
3. DEPOSITOR
The machine extrudes the dough by means of a roller system and pumps through a die molding machine, obtaining a deposit continuous or intermittent tracking of product on the conveyor below.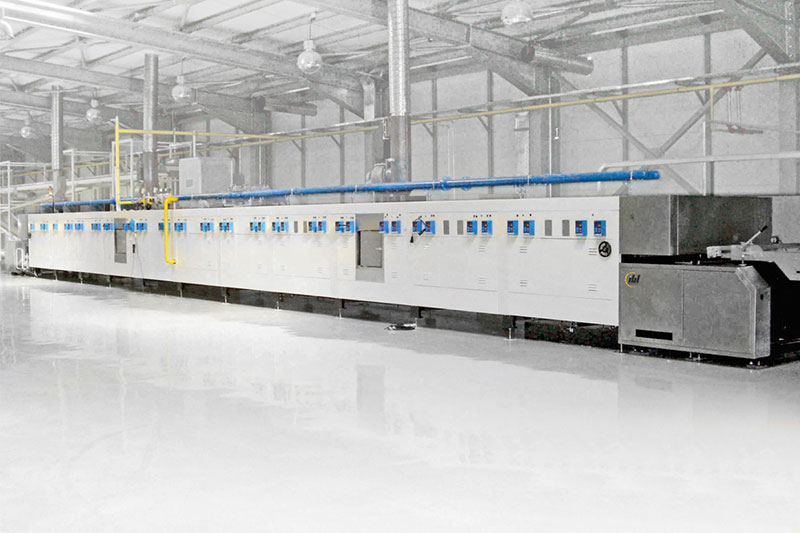 4. STEEL BAND OVEN
Cyclotherm oven is suitable for baking of products ranging from cupcake, Swiss roll and other sponge products, extruded, wire cut and rotary moulded soft dough products through to hard/sweet and bread.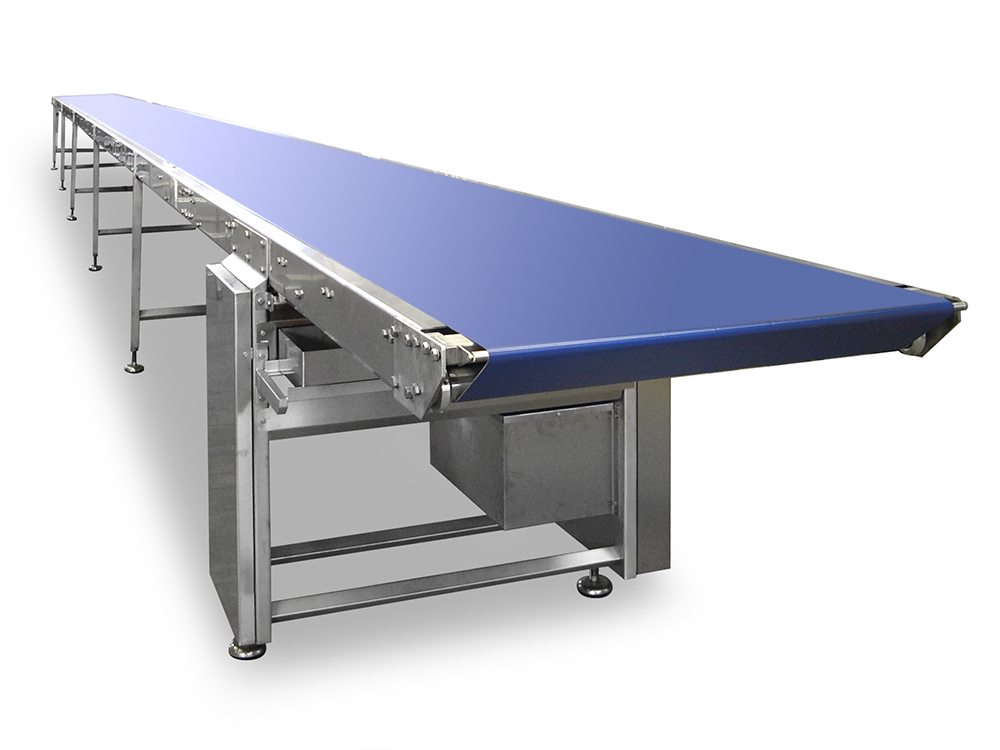 5. COOLING CONVEYOR
Structure is in stainless steel.
Foodgrade plastic belt FDA approved. Modular structure for easy assembling. Roller rubber covered for drive belt. Equipped with towing gear box with variable speed.
6. PENNY STACKER
The unit is designed to stack the rows of biscuits arriving on the cooling conveyor. It consists of: one bearing frame mounted on height adjustable feet.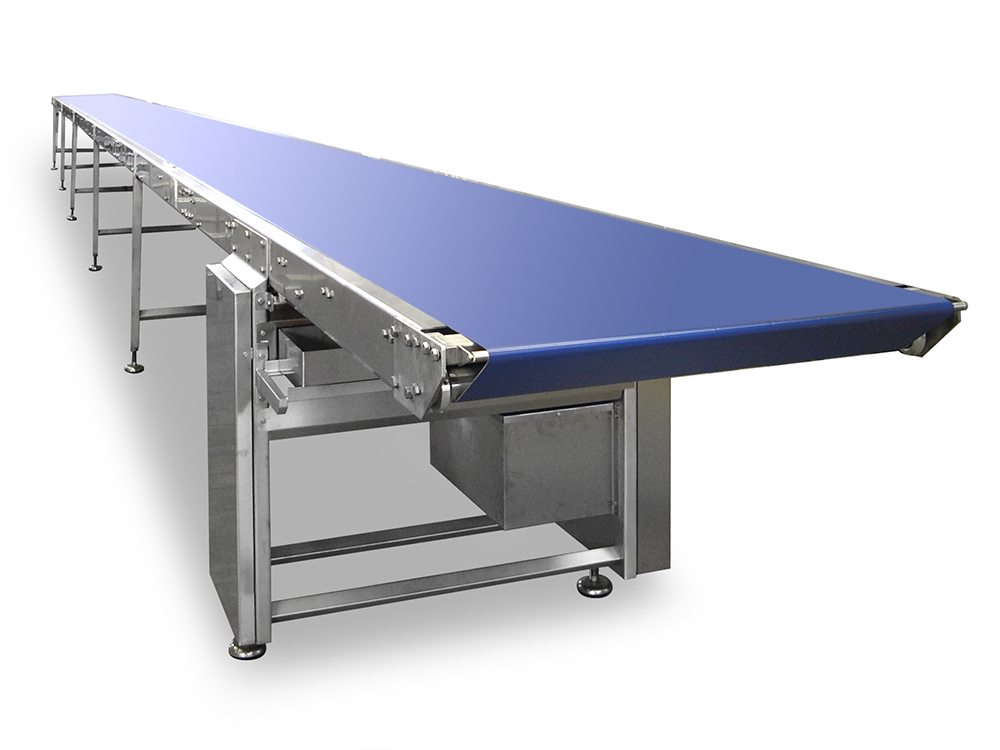 7. COLLECTING CONVEYOR
Positioned at the end of line production for recovery stacked and take product for wrapping machines.