Rotary moulder is a short dough biscuit forming machine.
The formation of biscuits starts from the crumbled dough, loaded into the hopper, mounted on the top the machine. The hopper is made of stainless steel, completely tiltable to allow quick replacement of the forming roller.
A grooved roller presses the dough against the forming roller, with manually adjustable pressure.
The rotary moulder can be supplied in the following versions:
– Two motors
– Three motors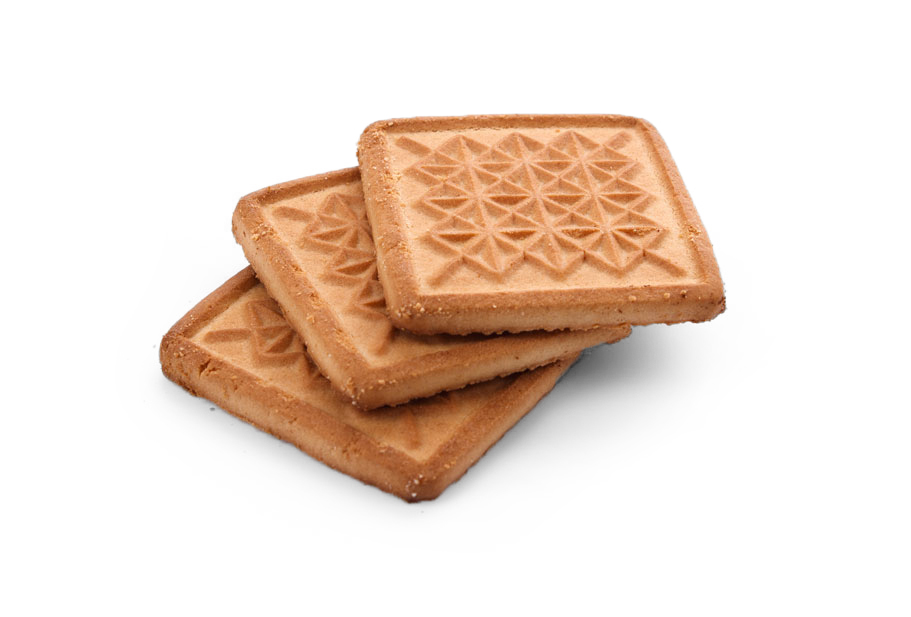 THE SOLUTION TO PRODUCE
SOFT BISCUIT 
Independent motorization of the grooved roll feed, roller mould bronze and rubber roll for belt drive, with speed adjustable by inverter. Complete with control panel touch screen.
The cavities of the forming roller give the shape to the biscuits. The forming roller may have independent motorisation or derived by the grooved roller
A scraping knife, adjustable in height and inclination, removes the excess of dough between the grooved roller and the forming roller.
Formed biscuits are deposited on the exit conveyor belt made of cotton material, approved by FDA rules.
A rubber roller acts as a driving roller of the cotton belt and as a pressure roller to detach the biscuits from the shapes. The pressure is mechanically adjustable.
The main functions of the Rotary Moulder are managed by the innovative and exclusive Color HMI (touch screen), customize by IBL and connected to the machine control via wifi or fixed on the machine.
Through the tablet you can control the speed of the belt, the grooved roll and the forming roller, also manage alarms.
Machine structure, carters and protection cage and the supports of the rubber roller are made of anodized aluminum or stainless steel.